---
Gila Rut Aveda's Featured Stylist

Apr 09, 2015
Meet Laura – Master Colorist 2 at Torrey Hills
How long have you been working for Gila Rut?
I've been at Gila Rut for 8.5 years!
What do you love most about working in the salon?
The people I get to know working in the salon is the best part of working at Gila Rut.  My guests come from every background and every walk of life, so everyday I get to hear about different experiences and create unique looks for each individual.  My teammates are also a constant source of love, support, fun, and inspiration.  I get to hang out with amazing people everyday.
What would you say is your most important role in the salon?
I feel like it's part of my job to show people what is possible. We can uplift the perception of ourselves and our industry by showing up every day as professionals.  We need to … Read More
Gila Rut at FWSD Spring Showcase 2015

Apr 08, 2015
Once again Gila Rut was asked to head the hair department for FWSD. This time it was for their 2nd annual Spring Showcase. It was held at Harrahs Rincon Resort & Casino. There was over 1,000 people in attendance. The Spring Showcase is an event that help prepare everyone for the excitement that is Fashion Week San Diego. Here designers show a sneak peak of the upcoming looks to Bloggers, designers, fashionistas,, and stylists in the industry.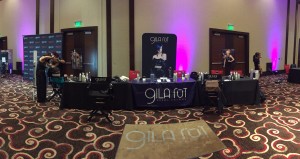 There were about 26 designers there that each had a booth set up, along with all the other sponsors (restaurants, beauty companies, etc.)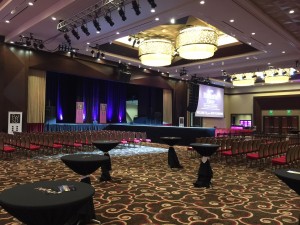 The venue was enormous! We were able to meet a lot of people, even some current clients! Guests could receive information about the salon and even set up appointments on the spot. We had a lot of people take advantage in our booth to have their hair styled.
The next … Read More